Senior Occupational Therapist
Salary: SW3 £38,910 - £42,605 per annum
Location: Medway Council, Gun Wharf, Dock Road, Chatham, Kent ME4 4TR
Working Pattern: Part Time
Hours: 20 hours per week.
Closing Date: 03/06/2019 at 23:55 PM
We are recruiting for a Senior Occupational Therapist (OT) to work within our Occupational Therapy Team to work with adults 18+.
This is an exciting opportunity for a Senior OT to develop/enhance a uniquely broad diversity of advanced expertise within such areas as re-ablement, major and minor adaptations, OT equipment, moving and handling.
Alongside the management of a complex case load a key role will be the clinical supervision of a number of OTs within the team.
We are always looking to improve upon our service so you would have a central role in supporting the team, your own development and ultimately providing the best outcomes and engagement with meaningful occupation to adults with care and support needs using the resources available.
You will be able to contribute to the delivery of highly effective adult services in an efficient manner. The service is delivered using a strengths based, personalised approach. You will have the opportunity to use your own professional strengths and share your best practice and also learn from others. We are an open, friendly and progressive team who understand that collaboration is central to the best service and outcomes.
You will be required to work closely with colleagues within the council and partners ensuring that person centred outcomes are met in ways which utilises available resources as effectively as possible.
The successful applicant will work within organisational policy and legislative requirements.
All staff working in the department have a responsibility for promoting and supporting the Council's policies and procedures for safeguarding. You should ensure that you carry out your duties and work at all times in a way that ensures the safeguarding and welfare of service users.
Medway is a unitary authority in the South East of England, made up of the towns of Strood, Rochester, Chatham, Gillingham and Rainham and more rural areas, including the Hoo Peninsula.
Situated in Kent in the South-East of England, the area has plenty of green spaces, excellent facilities and easy access to the national motorway and rail networks, facilitating superb transport links to London.
We provide all local Government services for a quarter of a million people, looking after education, environment, social care, housing, planning, business and much more - everything from frontline services such as rubbish collection and events like the Dickens Festival to work that goes on behind the scenes to ensure services in Medway run smoothly and cost effectively.
Working at Medway Council means that you get to be part of this journey working alongside talented, professional colleagues to drive forward change to transform the lives of our residents and the communities they live in.
Essential qualifications/experience-
A recognised professional Occupational Therapist qualification recognised by HCPC
In return we offer you:
Generous annual leave entitlement
Generous local government pension scheme package
Access to wider training and development qualifications
Flexible working scheme
Travel plan discounts
Childcare voucher scheme
Access to CAREFIRST advice & counselling service
Employee discount scheme for national and local retailers
Assisted car purchase scheme
If you would like to have an informal discussion with the recruiting manager call Ian Rogers on 01634 335466
Important Information-
Applicants must be able to demonstrate all essential requirements as listed in the job profile
Equal Opportunities Commitment Statement
Medway Council is committed to creating an inclusive work environment with a diverse workforce. All appropriately qualified candidates will receive consideration for employment without regard to race, religion, gender, sexual orientation, national origin, disability or age
For further information please refer to the Medway information pack available as a download or to view online
Please be advised that if you are not contacted within 3 weeks of the advert closing date then you have not been shortlisted. All recruitment correspondence, including interview letters and contracts of employment will usually be sent out via email.
Please visit http://www.mindfulemployer.net/ for information on how Medway Council put good practices in place to ensure employees and job applicants who declare mental health issues receive the right level of support.
We reserve the right to close this vacancy at any time prior to the closing date.
How to apply
Please be advised that we only accept online applications submitted through JobsGoPublic ATS

If you are not contacted within 3 weeks of the advert closing date then you have not been shortlisted.

All recruitment correspondence, including interview letters and contracts of employment will usually be sent out via email, if you require documentation/correspondence in different format such as braille or large print, please contact the Resourcing Team on 01634 332878.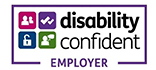 Further information on this vacancy