Head of Festivals, Arts, Theatres and Events
Salary: Up to £67K per annum
Location: Medway Council, Gun Wharf, Dock Road, Chatham, Kent ME4 4TR
Working Pattern: Full Time
Hours: 37 hours per week. You will be required to work to the needs of the business, including evenings and weekends for which no additional remuneration will be made.
Closing Date: 31/05/2019 at 17:00 PM
Situated in North Kent in the South-East of England, Medway has a rich heritage, with the second oldest cathedral in the country, two ancient castles, strong Dickens' connections and the Historic Dockyard, it is an outstanding tourist destination providing 30 days of free annual festivals and events. It has exceptional green spaces, equivalent to thirteen Hyde Parks, and has secured seven green flags. With its excellent facilities and within 34 minutes of London via high speed train and easy access to the national motorway, Medway forms a mid-point between the capital and continent and is the gateway to the county.
This is an exciting opportunity for an exceptional, dedicated, experienced and highly motivated professional, with a strong commitment to developing and celebrating Medway's rich culture and heritage, by managing our excellent festivals, arts, theatres and events service. If you have the right skills and experience and wish to help us continue our journey of placing Medway on the map then please apply.
Essential Qualifications
Relevant academic, professional or management qualification.
**********************************************************************************************************
Medway is a unitary authority in the South East of England, made up of the towns of Strood, Rochester, Chatham, Gillingham and Rainham and more rural areas, including the Hoo Peninsula.
Situated in Kent in the South-East of England, the area has plenty of green spaces, excellent facilities and easy access to the national motorway and rail networks, facilitating superb transport links to London.
We provide all local Government services for over 280,000 people, looking after education, environment, social care, housing, planning, business and much more - everything from frontline services such as rubbish collection and events like the Dickens Festival to work that goes on behind the scenes to ensure services in Medway run smoothly and cost effectively.
Working at Medway Council means that you get to be part of this journey working alongside talented, professional colleagues to drive forward change to transform the lives of our residents and the communities they live in.
The role
This is an opportunity for an exceptional, dedicated, and highly motivated professional, with a strong commitment to developing and celebrating Medway's vibrant communities and vast heritage to manage our Festivals, Arts, Theatres and Events service.
We currently arrange 30 days of free festivals and over 600 events every year, offering the following activities and celebrations to our valued residents and visitors.
Festivals & Events-
Medway boasts a wealth of festivals throughout the year, celebrating Medway's colourful past and exciting present. In February, Medway brings in the Chinese New Year, and in April, Riverside Country Park becomes home to The English Festival, a family celebration of all things English. In May, local chimney sweeps, Morris sides and folk groups from all over the UK converge on Medway to celebrate the Sweeps Festival. Every July, Rochester Castle provides the magnificent setting for Castle Concerts, Medway Council's summer music festival. September brings Medieval Merriment, a tribute to the Middle Ages, to Rochester Castle Gardens; and the Will Adams Festival, a salute to Japanese culture and arts, to Gillingham. "Remember, remember" November's spectacular Bonfire Night is held at the Great Lines Heritage Park and then we lead up to Christmas with the Dickensian Christmas and markets from the end of November to Mid December
Arts-
Medway Council Arts Development Team is based at The Brook Theatre in Chatham and organises a range of exciting and inspiring projects, events and activities throughout Medway for people of all ages.
Theatres-
Medway has two Theatres. The Central Theatre a beautiful 965-seat venue is already home to a myriad of memories and the Brook Theatre, formerly Chatham Town Hall, is a hive of entertainment, activity and learning.
Stunning Victorian architecture provides an unforgettable backdrop for professional theatre and community productions, the irreverent and controversial Medway Comedy Club, jazz and folk evenings, dance performances and Studio Showcase evenings; intimate performances in our smaller studio theatre, next to the main auditorium.
The successful applicant will be responsible for the service budget and making day-to-day decisions on service delivery, ensuring that the service is managed in an efficient and effective manner in accordance with Medway Council policies, providing a customer focused and value for money programme of service delivery.
They will also be required to think outside the box and attract and design high profile national and international events to promote Medway. Ensuring contribution to policy development for the above services and ensuring that they are co-ordinated and Directorate/Divisional and Service strategies are delivered. As well as undertaking corporate projects as required and developing and maintaining cross-boundary working with other Directorates, Divisions and Services, organisations external to Medway Council and representatives for the community.
Interview Date: Friday 14th and Monday 17 June 2019
In return we offer you:
Generous annual leave entitlement
Generous local government pension scheme package
Access to wider training and development qualifications
Flexible working scheme
Travel plan discounts
Childcare voucher scheme
Access to CAREFIRST advice & counselling service
Employee discount scheme for national and local retailers
Assisted car purchase scheme
If you would like to have an informal discussion with the recruiting manager, please call Dawn Hudd on 01634 338121.
Important Information-
Applicants must be able to demonstrate all essential requirements as listed in the job profile
Equal Opportunities Commitment Statement
Medway Council is committed to creating an inclusive work environment with a diverse workforce. All appropriately qualified candidates will receive consideration for employment without regard to race, religion, gender, sexual orientation, national origin, disability or age.
For further information please refer to the Medway information pack available as a download or to view online
Please be advised that if you are not contacted within 3 weeks of the advert closing date then you have not been shortlisted. All recruitment correspondence, including interview letters and contracts of employment will usually be sent out via email.
Please visit http://www.mindfulemployer.net/ for information on how Medway Council put good practices in place to ensure employees and job applicants who declare mental health issues receive the right level of support.
We reserve the right to close this vacancy at any time prior to the closing date.
How to apply
Please be advised that we only accept online applications submitted through JobsGoPublic ATS

If you are not contacted within 3 weeks of the advert closing date then you have not been shortlisted.

All recruitment correspondence, including interview letters and contracts of employment will usually be sent out via email, if you require documentation/correspondence in different format such as braille or large print, please contact the Resourcing Team on 01634 332878.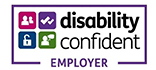 Further information on this vacancy