Senior Practitioner (Assessment)
Salary: £38,297 - £42,835 per annum
Working Pattern: Full Time
Hours: 37 hours per week.
Closing Date: 17/03/2019 at 23:55 PM
Market premia payment of £3,000 per annum
Retention Payment of £2,000 per annum (after 2 years' service in post) increasing to £3,000 per annum (after 4 years' service)
Option of a Lease Car or Essential User allowance
Relocation expenses of up to £6,000 per annum
We are recruiting Senior Practitioners in our Assessment pods within the First Response Service, who have the drive and experience to help us achieve the best possible outcomes for children, young people and families.
You will manage a complex caseload delivering high quality casework to children and families. You will also be able to offer expert opinion and support to less experienced colleagues and social work students on placement.
As a registered social worker with HCPC you will have significant post qualifying experience of working with children and families in the statutory sector as well as an in depth knowledge of national policies, strategy and developments relating to Children's Social Care Policy.
We have made significant investment in our service to achieve manageable caseloads and provide each social work pod with dedicated administrative support. You will be supported through group and individual supervision. In additional you will also be provided with a Microsoft Surface Pro and mobile phone to support mobile working.
Our assessment pods are led by a Practice Manager with five social workers, one of whom may be newly qualified. We promote joint working to share risk assessment and enable different perspectives while providing intervention as early as possible during the assessment. We have strong links with partners in Early Help and universal services to ensure we provide the right service, for the right children, at the right time.
Through our career progression scheme you will have the opportunity to further progress your career within Medway. You will have access to a comprehensive core and advanced skills programme through our award winning Children and Adults Academy. We have also have formed a partnership with the Centre for Systemic Social Work to provide comprehensive and accredited systemic training to support our social workers achieve the best experience of relationship based social work for our children and families.
Medway is at the heart of the Thames Gateway, only 30 miles from central London and has excellent transport links. A modern place, surrounded by award winning rural areas and rich heritage and an abounding cultural offering makes Medway a fantastic place to live and work.
To arrange an informal discussion with our Head of Service or Area Social Work Manager about this role please contact Charley Day on 01634 332041.
Closing Date for applications is 17 March 2019
How to apply
Please be advised that we only accept online applications submitted through JobsGoPublic ATS

If you are not contacted within 3 weeks of the advert closing date then you have not been shortlisted.

All recruitment correspondence, including interview letters and contracts of employment will usually be sent out via email, if you require documentation/correspondence in different format such as braille or large print, please contact the Resourcing Team on 01634 332878.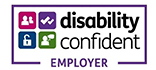 Further information on this vacancy