Salary: Range 3 (£19,686 - £25,369) per annum
Location: Medway Council, Gun Wharf, Dock Road, Chatham, Kent ME4 4TR
Working Pattern: Full Time/Part Time
Hours: 37 hours per week. 37 per week/18.5 hours.
Closing Date: 25/02/2019 at 23:55 PM
Please specify in your application which post you're applying for:
1 x 37 hours
1 x 18.5 hours
To deliver high quality management services to the residents and to the a schemes and to provide 'cover' as required to other schemes and Scheme Support Officers.
Undertake support planning in line with the supporting people requirements ensuring the plans remain current and relevant and are reviewed at least annually, with clear objectives and targets with deadlines.
To undertake tenancy audit visits annually in line policy and procedures completing all necessary paperwork.
To provide floating support to Medway Council's general needs tenants with support in line with SP requirements
To be responsible for the residents' well-being checking on a daily basis or as agreed with the resident; liaising with care management / community nursing staff / Medway Helpline / GP and other organisations.
Participate as required in case conferences and other multidisciplinary case planning groups.
Ensure full compliance with the Supporting People Quality Assessment Framework – maintaining all relevant supporting documents / data to demonstrate compliance.
To provide assistance, as required, to assist tenants to claim benefits / contact other statutory services.
To ensure that security systems are in place and operated at all times.
To be responsible for the management and maintenance of the schemes and reporting on the performance of contractors attending the schemes.
To be the first point of contact for all our residents dealing with all routine enquiries and liaising closely with the HFIL Team Leader /Housing Manager on complex matters.
To maintain records to meet statutory requirements to support the efficient management and administration of the schemes and the welfare of residents and the provision of performance information.
To protect / respect the confidentiality and privacy of all tenants.
Proactively identify routine repairs and maintenance issues and report them according to the agreed procedure.
Monitor the scheme cleaning and staff carrying out duties.
Undertake routine checks and effectiveness of the call system, telecare devices, and fire alarms – and any other systems that are identified as contributing to the health, safety and wellbeing of tenants.
Undertake fire, / health & risk assessments and ensure all control measures are in place and/ applied
To undertake inspections at each scheme in line with policy and procedure for Estate Inspections
To undertake fire drills and evacuation procedures in accordance with the relevant risk assessments and/ procedures
To assist with and manage the void procedures to reduce to a minimum the time a flat is unoccupied
To undertake assessment visits of all potential tenants to ensure they are suitable and understand the implications of moving into a HFIL sheltered schemes.
To introduce and/ provide an induction for new tenants.
Develop and maintain effective communication systems within the scheme, and with colleagues and/ other agencies
Our organisation:
Medway is a unitary authority in the South East of England, made up of the towns of Strood, Rochester, Chatham, Gillingham and Rainham and more rural areas, including the Hoo Peninsula.
Situated in Kent in the South-East of England, the area has plenty of green spaces, excellent facilities and easy access to the national motorway and rail networks, facilitating superb transport links to London.
We provide all local Government services for a quarter of a million people, looking after education, environment, social care, housing, planning, business and much more - everything from frontline services such as rubbish collection and events like the Dickens Festival to work that goes on behind the scenes to ensure services in Medway run smoothly and cost effectively.
Working at Medway Council means that you get to be part of this journey working alongside talented, professional colleagues to drive forward change to transform the lives of our residents and the communities they live in.
In return we offer you:
Generous annual leave entitlement
Generous local government pension scheme package
Access to wider training and development qualifications
Flexible working scheme
Travel plan discounts
Access to CAREFIRST advice & counselling service
Employee discount scheme for national and local retailers
Assisted car purchase scheme
If you would like to have an informal discussion with the recruiting manager please call Simon Davis on 01634 337255.
Important Information-
Applicants must be able to demonstrate all essential requirements as listed in the job profile
Equal Opportunities Commitment Statement
Medway Council is committed to creating an inclusive work environment with a diverse workforce. All appropriately qualified candidates will receive consideration for employment without regard to race, religion, gender, sexual orientation, national origin, disability or age
For further information please refer to the Medway information pack available as a download or to view online
Please be advised that if you are not contacted within 3 weeks of the advert closing date then you have not been shortlisted. All recruitment correspondence, including interview letters and contracts of employment will usually be sent out via email.
Please visit http://www.mindfulemployer.net/ for information on how Medway Council put good practices in place to ensure employees and job applicants who declare mental health issues receive the right level of support.
We reserve the right to close this vacancy at any time prior to the closing date.
How to apply
Please be advised that we only accept online applications submitted through JobsGoPublic ATS

If you are not contacted within 3 weeks of the advert closing date then you have not been shortlisted.

All recruitment correspondence, including interview letters and contracts of employment will usually be sent out via email, if you require documentation/correspondence in different format such as braille or large print, please contact the Resourcing Team on 01634 332878.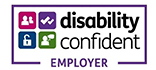 Further information on this vacancy