Lead Parenting Practitioner
Salary: Range 4 (£25,369 - £30,890) per annum, pro rata
Location: Gillingham and Twydall Children and Families Hub, Woodlands Road, Gillingham
Working Pattern: Full Time
Hours: 37 hours per week.
Closing Date: 08/03/2019 at 23:55 PM
We are looking for a Lead Parenting Practitioner to join our Early Help and Targeted Services Team. The post holder will supervise the parenting practitioner (support worker role), administrator and also undertake reflective group supervision for the service around systemic learning and practice.
The post must be able to provide training to staff and partner agencies around parenting programmes such as Incredible Years and Triple P. The post will provide advice, consultation, quality assurance and support to staff delivering parenting programmes within Early Help, Children's Services, other agencies within Medway including health and voluntary sector settings.
The post holder will deliver evidence based parenting programmes to parents such as ADHD Triple P, Teen Triple P. This will include coordinating, organising and delivering group sessions and training staff within agencies to run the programme themselves ensuring we have a model that is sustainable now and in the future. The relevant post hold will also evaluate the programmes. One-to-one interventions will also be delivered by the Parenting Practitioner to parents, where appropriate.
The post holder will support effective links between relevant agencies in Medway, including the Youth Offending Team, Children's Services, parenting skills programmes, Early Years, local health services and other relevant agencies and support the wider Early Help agenda.
This post will promote good understanding amongst staff in those agencies about the value of parenting provisions in dealing with a range of complex issues such as anti-social behaviour/ families at risk and contributing to other social and community objectives and report to a dashboard monitoring outcomes linked to the Early Help framework.
To promote and contribute to the development and delivery of high quality, evidence based practice to offer Early Help and Targeted Support through running a range of parenting programmes that are accessible to families needing support.
In return we offer you:
Generous annual leave entitlement
Generous local government pension scheme package
Access to wider training and development qualifications
Flexible working scheme
Travel plan discounts
Access to CAREFIRST advice & counselling service
Employee discount scheme for national and local retailers
Assisted car purchase scheme
Our organisation:
Medway is a unitary authority in the South East of England, made up of the towns of Strood, Rochester, Chatham, Gillingham and Rainham and more rural areas, including the Hoo Peninsula.
Situated in Kent in the South-East of England, the area has plenty of green spaces, excellent facilities and easy access to the national motorway and rail networks, facilitating superb transport links to London.
We provide all local Government services for a quarter of a million people, looking after education, environment, social care, housing, planning, business and much more - everything from frontline services such as rubbish collection and events like the Dickens Festival to work that goes on behind the scenes to ensure services in Medway run smoothly and cost effectively.
Working at Medway Council means that you get to be part of this journey working alongside talented, professional colleagues to drive forward change to transform the lives of our residents and the communities they live in.
If you would like to have an informal discussion with the recruiting manager please call Lorraine Redmond on 01634 334302.
Important Information-
Applicants must be able to demonstrate all essential requirements as listed in the job profile
Equal Opportunities Commitment Statement
Medway Council is committed to creating an inclusive work environment with a diverse workforce. All appropriately qualified candidates will receive consideration for employment without regard to race, religion, gender, sexual orientation, national origin, disability or age
For further information please refer to the Medway information pack available as a download or to view online
Please be advised that if you are not contacted within 3 weeks of the advert closing date then you have not been shortlisted. All recruitment correspondence, including interview letters and contracts of employment will usually be sent out via email.
Please visit http://www.mindfulemployer.net/ for information on how Medway Council put good practices in place to ensure employees and job applicants who declare mental health issues receive the right level of support.
We reserve the right to close this vacancy at any time prior to the closing date.
How to apply
Please be advised that we only accept online applications submitted through JobsGoPublic ATS

If you are not contacted within 3 weeks of the advert closing date then you have not been shortlisted.

All recruitment correspondence, including interview letters and contracts of employment will usually be sent out via email, if you require documentation/correspondence in different format such as braille or large print, please contact the Resourcing Team on 01634 332878.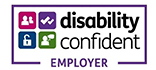 Further information on this vacancy