Senior Temporary Accommodation Officer
Salary: Range 4 (£25,093 - £30,554) per annum
Location: Medway Council, Gun Wharf, Dock Road, Chatham, Kent ME4 4TR
Working Pattern: Full Time
Hours: 37 hours per week.
Closing Date: 21/02/2019 at 23:57 PM
Our Organisation-
Medway is a unitary authority in the South East of England, made up of the towns of Strood, Rochester, Chatham, Gillingham and Rainham and more rural areas, including the Hoo Peninsula.
Situated in Kent in the South-East of England, the area has plenty of green spaces, excellent facilities and easy access to the national motorway and rail networks, facilitating superb transport links to London.
We provide all local Government services for a quarter of a million people, looking after education, environment, social care, housing, planning, business and much more - everything from frontline services such as rubbish collection and events like the Dickens Festival to work that goes on behind the scenes to ensure services in Medway run smoothly and cost effectively.
Working at Medway Council means that you get to be part of this journey working alongside talented, professional colleagues to drive forward change to transform the lives of our residents and the communities they live in.
The role-
We have an exciting opportunity that has become available within Housing Services as a Senior Temporary Accommodation Officer and we are looking for an enthusiastic, motivated person with a passion for helping people and a strong background in housing services.
The post will contribute towards growing the accommodation available to Medway Council for temporary use, as well as managing existing temporary accommodation tenancies. The postholder will be responsible for supervising the rent accounts for temporary accommodation customers and maximising the opportunities for rental income.
The postholder will be responsible for operating at a senior level offering advice and assistance to members of staff, agencies and landlords. The role will involve assessing homeless applicants needs for the purpose of providing temporary accommodation, guide them though the process and assist with move on into suitable more long term accommodation.
The service is fast paced and varied and if you are looking for an interesting, rewarding role in a high profile area then this post is for you.
Essential qualifications/experience-
Good general education to 5 GCSE's including English and Mathematics or equivalent
Demonstrable experience of working in Homeless or housing services
A demonstrable understanding of Legislation pertaining to Homelessness
A strong track record of dealing with members of the public seeking re-housing
Experience of overseeing work and guiding staff
Able to maintain regular liaison with a wide range of partners to resolve housing needs and provide regular support to clients
The ability to provide day to day advice and guidance to front line officers in customer contact centres and to other team members
Excellent communication skills, with the ability to present complex information in an understandable way
To be able to undertake visits to applicants in temporary accommodation and at other venues as and when appropriate
Is proficient in the use of IT and Microsoft office programs such as Outlook, Word and Excel
Desirable qualifications/experience –
Experience of using and updating housing related systems
Previous experience of managing a case load of applicants in Temporary accommodation
Has knowledge and experience of maximising income for Temporary Accommodation or accommodation services
Is able to develop relationships with a wide range of partners to deal with initiatives such as private sector leasing schemes
Is able to instruct staff effectively and tailor working practices of the team to ensure that the appropriate advice and support can be given to applicants.
Is able to respond adequately and within timescales to MP, Councillor and Ombudsmen enquiries
Excellent communication skills, with the ability to present complex information in an understandable way
Demonstrable experience of planning ahead and having the ability to respond positively to change
Able to monitor the effects of decisions, taking account of risks and being prepared to take ownership of actions, and modify own and others work practices where necessary
Demonstrable developed communication skills with the ability to present complex and/or sensitive information in an understandable way, using a variety of methods across a range of audiences.
Demonstrable ability to work within recognised procedures and respond independently to problems where there are no recognised procedures and decisions have to be made without access to a manager.
Excellent customer care skills, with experience of adapting services, where possible, to meet customer needs and can take the initiative to work with other agencies where necessary
Ability to contribute to team plans and objective setting, initiating ideas for managing their own and others workloads
Extensive experience of taking initiative in situations, able to identify own development needs and able to coach and work with others to share best practice and new knowledge
Commitment to equality and diversity, seeking to remove barriers that may prevent people accessing services
Previous experience of providing a senior role within a team, contributing positively to team moral and new ways of working
In return we offer you:
Generous annual leave entitlement
Generous local government pension scheme package
Access to wider training and development qualifications
Flexible working scheme
Travel plan discounts
Childcare voucher scheme
Access to CAREFIRST advice & counselling service
Employee discount scheme for national and local retailers
Assisted car purchase scheme
If you would like to have an informal discussion with the recruiting manager call Tracy Chambers 01634 333578.
Important Information-
Applicants must be able to demonstrate all essential requirements as listed in the job profile
Equal Opportunities Commitment Statement
Medway Council is committed to creating an inclusive work environment with a diverse workforce. All appropriately qualified candidates will receive consideration for employment without regard to race, religion, gender, sexual orientation, national origin, disability or age
For further information please refer to the Medway information pack available as a download or to view online
Please be advised that if you are not contacted within 3 weeks of the advert closing date then you have not been shortlisted. All recruitment correspondence, including interview letters and contracts of employment will usually be sent out via email.
Please visit http://www.mindfulemployer.net/ for information on how Medway Council put good practices in place to ensure employees and job applicants who declare mental health issues receive the right level of support.
We reserve the right to close this vacancy at any time prior to the closing date.
How to apply
Please be advised that we only accept online applications submitted through JobsGoPublic ATS

If you are not contacted within 3 weeks of the advert closing date then you have not been shortlisted.

All recruitment correspondence, including interview letters and contracts of employment will usually be sent out via email, if you require documentation/correspondence in different format such as braille or large print, please contact the Resourcing Team on 01634 332878.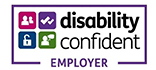 Further information on this vacancy