Family Group Conference Coordinator
Salary: £20,322 - £26,188 per annum
Working Pattern: Full Time/Part Time
Hours: 37 hours per week.
Closing Date: 12/06/2020 at 23:55 PM
Please note that in accordance with current COVID-19 Government guidelines, in regards to social distancing, all interviews are likely to be held virtually via Microsoft Teams. Full details on how this will work will be sent to you, if your application is successfully shortlisted.
Medway Children's Social Care are recruiting a Family Group Conferencing Coordinator to join our Children's Social Work Team. You will be responsible for coordinating family group meetings and preparing families and extended family members for meetings, as well as supporting families to develop their own family plan.
You will report to the Senior Family Group Conference Coordinator.
Essential Skills:
NVQ3 in relevant professional area
Trained in Family Group Conferencing
GCSE in English and Maths (minimum grade 5 or equivalent)
Experience of community work and case management
Experience of undertaking direct work with children and families
Experience in undertaking minutes at case meetings
Experience in IT systems
An ability to work independently and act on own initiative'
Excellent verbal and communication skills
Willingness to enhance and improve skills through supervision and training.
For an informal discussion please contact Clare Goldsmith, Senior FGC Co-ordinator, Children's Social Work Teams on 01634 334330.
Important Information:
Applicants must be able to demonstrate all essential requirements as listed in the job profile.

Equal Opportunities Commitment Statement
Medway Council is committed to creating an inclusive work environment with a diverse workforce. All appropriately qualified candidates will receive consideration for employment without regard to race, religion, gender, sexual orientation, national origin, disability or age.
For further information please refer to the Medway information pack available as a download or view online.
How to apply
If you are not contacted within 3 weeks of the advert closing date then you have not been shortlisted. All recruitment correspondence, including interview letters and contracts of employment will usually be sent out via email, if you require documentation/correspondence in different format such as braille or large print, please contact the Resourcing Team on 01634 332878.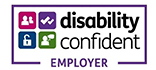 Further information on this vacancy