Salary: Range 4 £26,188 - £31,888
Location: Medway Council, Gun Wharf, Dock Road, Chatham, Kent ME4 4TR
Working Pattern: Full Time
Hours: 37 hours per week.
Closing Date: 05/06/2020 at 23:55 PM
We are looking for a talented and enthusiastic digital Content Designer to join our Digital team at Medway Council.
As part of the Digital team, you will help to manage Medway.gov.uk, the council's main source of information about its services for residents and businesses. You will be supporting the council's ambition to 'use the best digital technology to meet the needs of residents,' by creating new transactions and information on the site.
To do that, we need an excellent content designer who understands the web, technology and people.
A fundamental principle for us is 'always start with user needs'. We want to create digital services that people prefer to use, so you need to be user-focussed and know how to write with a user, not a client/department, in mind first and foremost.
You'll be part of a small team of content, service design, visual design and technical colleagues, writing and structuring user focussed, accessible content for the web.
About you
You'll need to be able to:
take complex information and processes and make them simple to understand
work with people who don't always know about good web usability
be able to explain your decisions clearly
You'll work with staff across the organisation, at all levels.
Main duties of the post
You'll be:
scoping, writing, editing and publishing digital content, with an excellent understanding of our user-focussed, mobile-first approach.
working with colleagues to create new online services e.g. apply for a resident parking permit.
conducting user testing, monitoring the performance of content and identifying ways to iteratively improve it
designing customer journeys that are the best they can be
taking part in workshops with subject matter experts to make sure content is accurate
responsible for delivering content that is accurate, timely, high-quality (based on insight and outputs of user testing, relevant to the audience, easily understood, SEO optimised) and to the council's style
at ease working in a fast-paced, agile environment.
We need you to:
have some experience of producing content for a responsively-designed website, which is accessible, usable and plain English
have some experience of using metrics (e.g. Google analytics) and user feedback to define/refine content
have experience in choosing the best format for displaying information to the user
have experience in working with content publishing systems.
In return we offer you:
Generous annual leave entitlement
Generous local government pension scheme package
Access to wider training and development qualifications
Flexible working scheme
Travel plan discounts
Access to CAREFIRST advice & counselling service
Employee discount scheme for national and local retailers
Our organisation:
Medway is a unitary authority in the South East of England, made up of the towns of Strood, Rochester, Chatham, Gillingham and Rainham and more rural areas, including the Hoo Peninsula.
Situated in Kent in the South-East of England, the area has plenty of green spaces, excellent facilities and easy access to the national motorway and rail networks, facilitating superb transport links to London.
We provide all local Government services for a quarter of a million people, looking after education, environment, social care, housing, planning, business and much more - everything from frontline services such as rubbish collection and events like the Dickens Festival to work that goes on behind the scenes to ensure services in Medway run smoothly and cost effectively.
Working at Medway Council means that you get to be part of this journey working alongside talented, professional colleagues to drive forward change to transform the lives of our residents and the communities they live in.
If you would like to have an informal discussion with the recruiting manager please email Catherine Iles at catherine.iles@medway.gov.uk.
Please note that in accordance with current COVID-19 Government guidelines, in regards to social distancing, all interviews are likely to be held virtually via Microsoft Teams. Full details on how this will work will be sent to you, if your application is successfully shortlisted.
Important Information-
Applicants must be able to demonstrate all essential requirements as listed in the job profile
Equal Opportunities Commitment Statement
Medway Council is committed to creating an inclusive work environment with a diverse workforce. All appropriately qualified candidates will receive consideration for employment without regard to race, religion, gender, sexual orientation, national origin, disability or age
For further information please refer to the Medway information pack available as a download or to view online
Please be advised that if you are not contacted within 3 weeks of the advert closing date then you have not been shortlisted. All recruitment correspondence, including interview letters and contracts of employment will usually be sent out via email.
Please visit http://www.mindfulemployer.net/ for information on how Medway Council put good practices in place to ensure employees and job applicants who declare mental health issues receive the right level of support.
We reserve the right to close this vacancy at any time prior to the closing date.
How to apply
Please be advised that we only accept online applications submitted through JobsGoPublic ATS If you are not contacted within 3 weeks of the advert closing date then you have not been shortlisted. All recruitment correspondence, including interview letters and contracts of employment will usually be sent out via email, if you require documentation/correspondence in different format such as braille or large print, please contact the Resourcing Team on 01634 332878.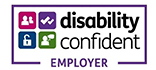 Further information on this vacancy