Salary: Up to £40796 per annum (inclusive of market premium) per annum, pro rata
Location: Medway Secure Training Centre, Rochester, Kent
Working Pattern: Part Time
Hours: 14.8 hours per week.
Closing Date: 19/07/2019 at 12:00 PM
Up to £40796 per annum (inclusive of market premium)
Plus £2000 per annum retention payment (payable after 2 years service in Medway), the option of a Lease Car or Essential User allowance and up to £6000 towards relocation.
We are recruiting a part time social worker for the Medway Secure Training Centre to support and safeguard young people to achieve the best possible outcomes whilst they are in a secure estate.
You will have experience of providing a range of services to young people including assessing and recognising their risks to self, others and from others. Working Together with the young person home Local Authorities and the secure estate disciplines and making appropriate referrals. Have a sound knowledge and understanding of legislation in regards to Looked after Children and Child Protection.
Through our career progression scheme you will have the opportunity to progress your career within Medway. You will have access to a comprehensive core and advanced skills programme through our award winning social work academy. We have also formed a partnership with the Centre for Systemic Social Work to provide comprehensive and accredited systemic training to support our social workers achieve the best experience of relationship based social work for our children and families.
Medway is at the heart of the Thames Gateway, only 30 miles from central London and has excellent transport links. A modern place, surrounded by award winning rural areas and rich heritage and an abounding cultural offering makes Medway a fantastic place to live and work.
In return we offer you:
Generous annual leave entitlement
Generous local government pension scheme package
Access to wider training and development qualifications
Flexible working scheme
Travel plan discounts
Access to CAREFIRST advice & counselling service
Employee discount scheme for national and local retailers
Assisted car purchase scheme
Our organisation:
Medway is a unitary authority in the South East of England, made up of the towns of Strood, Rochester, Chatham, Gillingham and Rainham and more rural areas, including the Hoo Peninsula.
Situated in Kent in the South-East of England, the area has plenty of green spaces, excellent facilities and easy access to the national motorway and rail networks, facilitating superb transport links to London.
We provide all local Government services for a quarter of a million people, looking after education, environment, social care, housing, planning, business and much more - everything from frontline services such as rubbish collection and events like the Dickens Festival to work that goes on behind the scenes to ensure services in Medway run smoothly and cost effectively.
Working at Medway Council means that you get to be part of this journey working alongside talented, professional colleagues to drive forward change to transform the lives of our residents and the communities they live in.
If you would like to have an informal discussion with the recruiting manager please call Teresa Uings on 01634 202617.
Important Information-
Applicants must be able to demonstrate all essential requirements as listed in the job profile
Equal Opportunities Commitment Statement
Medway Council is committed to creating an inclusive work environment with a diverse workforce. All appropriately qualified candidates will receive consideration for employment without regard to race, religion, gender, sexual orientation, national origin, disability or age
For further information please refer to the Medway information pack available as a download or to view online
Please be advised that if you are not contacted within 3 weeks of the advert closing date then you have not been shortlisted. All recruitment correspondence, including interview letters and contracts of employment will usually be sent out via email.
Please visit http://www.mindfulemployer.net/ for information on how Medway Council put good practices in place to ensure employees and job applicants who declare mental health issues receive the right level of support.
We reserve the right to close this vacancy at any time prior to the closing date.
How to apply
Please be advised that we only accept online applications submitted through JobsGoPublic ATS

If you are not contacted within 3 weeks of the advert closing date then you have not been shortlisted.

All recruitment correspondence, including interview letters and contracts of employment will usually be sent out via email, if you require documentation/correspondence in different format such as braille or large print, please contact the Resourcing Team on 01634 332878.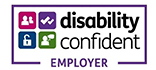 Further information on this vacancy