Regulatory Compliance Officer Apprentice
Salary: Level 4 - £175 per week
Location: Medway Council, Gun Wharf, Dock Road, Chatham, Kent ME4 4TR
Working Pattern: Full Time
Hours: 37 hours per week.
Closing Date: 01/07/2019 at 23:55 PM
Become an Apprentice and EARN WHILE YOU LEARN!
Do you have an interest in the environment, legal or retail sectors?
Have you ever wondered how the law relating to the air that you breathe, the products that you buy and the food you eat is enforced?
This is your opportunity to find out whilst earning money and gain a nationally recognised qualification.
The Commercial Services Team of Medway Council is looking for an apprentice in Regulatory Compliance. The Commercial Services Team consists of the Trading Standards, Business Compliance, Environmental Protection and Commercial Environmental Health services. These services help to protect the public and ensure a fair and safe trading environment. For example, the teams enforce the law in relation to counterfeit goods, food hygiene and air quality. We are offering this opportunity to the right candidate who is prepared and willing to work hard. There will be a requirement to commit to study as part of the apprenticeship program and to obtain the level 4 qualification in Regulatory Compliance. Advice and support will be available for this. We require an individual with an outstanding work ethic, excellent timekeeping and commitment to learn through study and work. Candidates should have a good level of education to GCSE level or equivalent (Including English and Mathematics).
Our offer is an excellent insight and training in the world of regulatory services, with support from managers and colleagues in our services to go on to complete the program. At the end of the apprenticeship our aim is for all apprentices to feel ready and able to apply for further professional training opportunities in a specific role, or permanent jobs, with the experience and qualifications they will have gained.
As a Council we have an excellent track record of our apprentices having successfully gained permanent employment either with the council (through a competitive interview process) or in other public services or private companies.
Interviews for this position are scheduled to take place on the 9th and 11th July 2019.
Applicants must be able to demonstrate all essential requirements as listed in the job profile.
As an Apprentice with Medway Council, you will be a valued member of our Apprenticeship Academy. We will encourage and support you to realise your potential. You will have the opportunity to learn from colleagues who are experts in their field and gain insights that can only come from real world experience
We will support you every step of the way for you to succeed in your apprenticeship and help you to become the best version of yourself.
An openness to review and reflect on your performance and progress is important as well as the willingness to accept feedback that will help you to develop and grow in this role.
Medway Council's Apprenticeship Academy extends to all our Apprentices a guarantee that their apprenticeship qualifications will be regularly monitored and quality assured with the respective training providers.
In return we offer you:
23 days paid annual leave
Generous local government pension
Access to wider training and development qualifications
Flexible working scheme
Free NUS Apprentice Extra Card- student discounts at 100's of retailers
Student rates for Medway Council Leisure Centres
Student rates for Medway Council Libraries plus free e-books
Discounted Arriva bus travel
Important Information
If you would like to have an informal discussion with the recruiting manager please call David Cross, Trading Standards Team Leader on 01634 333175.
Please be advised that if you are not contacted within 3 weeks of the advert closing date then you have not been shortlisted. All recruitment correspondence, including interview letters and contracts of employment will usually be sent out via email.
Please visit http://www.mindfulemployer.net/ for information on how Medway Council put good practices in place to ensure employees and job applicants who declare mental health issues receive the right level of support.
We reserve the right to close this vacancy at any time prior to the closing date.
How to apply
Please be advised that we only accept online applications submitted through JobsGoPublic ATS

If you are not contacted within 3 weeks of the advert closing date then you have not been shortlisted.

All recruitment correspondence, including interview letters and contracts of employment will usually be sent out via email, if you require documentation/correspondence in different format such as braille or large print, please contact the Resourcing Team on 01634 332878.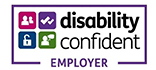 Further information on this vacancy