Registered Children's Home Manager
Salary: Range 7 £45,920 to £50,437 per annum plus a market allowance of £3,000 per annum.
Location: Eden House, Upnor, Rochester
Working Pattern: Full Time
Hours: 37 hours per week.
Closing Date: 19/12/2023 at 23:59
Medway Council understands  the need to have its own high-quality in-house Children's Home. We have created a newly renovated home to the highest possible standards.
We are looking for an experienced Registered Manager to lead our new home, Eden House. You must be child-focused and committed to providing high quality care with strong ambitions to achieve positive outcomes for children. 
You must also have excellent leadership skills and be able to develop a workforce that is committed to provide a loving, caring and resilient environment for children with behavioural and emotional difficulties. We know that children can only develop with an outstanding staff team.
We offer an unparalleled support network where the main goal is to enable the home to thrive . We value our staff and leaders and use a strengths-based approach designed to enable you and the team to succeed with our children. We will celebrate the successes and learn from things we could have been done differently. You will form a vital part of the wider Medway Council local offer to keep children close to their families and networks.
If you are looking for a new challenge and want to be at the forefront of building this new service, then this is a fantastic time to join Medway Council."
How to apply
Please be advised that we only accept online applications submitted through JobsGoPublic ATS
If you are not contacted within 3 weeks of the advert closing date then you have not been shortlisted.
All recruitment correspondence, including interview letters and contracts of employment will usually be sent out via email, if you require documentation/correspondence in different format such as braille or large print, please contact the Resourcing Team on 01634 332878.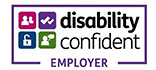 Further information on this vacancy
Apply Online