Assistant Youth Development Worker
Salary: JNC 12- 15: £24,471- £27,350
Location: Medway Hospital, Windmill Road, Gillingham, Kent, ME7 5NY
Working Pattern: Full Time
Hours: 37 hours per week.
Closing Date: 03/12/2023 at 23:59
Assistant Youth Development Worker
We are looking for a Hospital based assistant youth worker, you will be supporting young people, aged 8-19 up to 25 with additional needs, presenting at Medway Maritime Hospital Emergency department.
You must also be a skilled communicator: as comfortable building a relationship with a young person as you are liaising with our clinical colleagues in hospital and community-based partners. You'll be keen to keep learning, and continuously reflecting upon and improving your practice.
The work with young people will be primarily hospital based, but you will also support some young people for longer term provision in the community. You will engage with and assist young people achieve their immediate needs and connect them with relevant community services for further guidance. Working in partnership with other professionals you will meet and develop young people's holistic needs to enable long term improvement of healthy behaviours and opportunities to thrive. To succeed in this role, you need to be proactive, a people person and passionate about supporting young people.
If you would like an informal discussion please contact Sara Borges Clark on 07816593628
Further information on acceptable qualifications can be found here.
Please note this is a 12 month fixed term contract.
Interviews will be held week commencing 11th December.
How to apply
Please be advised that we only accept online applications submitted through JobsGoPublic ATS
If you are not contacted within 3 weeks of the advert closing date then you have not been shortlisted.
All recruitment correspondence, including interview letters and contracts of employment will usually be sent out via email, if you require documentation/correspondence in different format such as braille or large print, please contact the Resourcing Team on 01634 332878.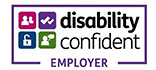 Further information on this vacancy
This vacancy is now closed