Salary: SW3 (£41,568 - £46,376 per annum )
Working Pattern: Full Time
Hours: 37 hours per week.
Closing Date: 10/12/2023 at 23:59
Following our Ofsted inspection in July 2023, we are proud to have been rated 'GOOD' for the first time in Medway's history. A copy of the full Ofsted report can be found here.
Ofsted noted Medway Council's relentless approach to improvement which has led to the significant progress in services provided for children and families.  The inspectors found that there is now a strong, determined and cohesive leadership team. 
Ofsted concluded that 'children matter in Medway'. 
We are determined to build on the great work that has been done so far to improve the services for our children, young people and families across Medway.
We would love you to be part of our ongoing journey.  To find out more about the roles available in Medway Children's Services please visit www.medway.gov.uk/ChildrenServicesJobs
THE ROLE
We are continuing to invest further in our workforce and have created new roles of Assistant Team Manager.  These roles will be based in our Children's Social Work teams, Assessment teams and Children in Care teams.
You will support the Team Manager in leading and providing supervision to 3-4 social workers, assisting with the quality assurance of your team's work and case allocation; completing joint visits and/or attending court; contributing to the induction of new staff; and contributing to effective communication. 
ABOUT YOU
We are looking for experienced social work practitioners who are aspiring managers. You will have previous experience of managing others and supporting their development and practice.  You will have attained PEPS Stage 1 and 2 and/or undertaken leadership training for first line managers.
You will have substantial experience in relationship and strengths-based practice and experience in child protection and court work.
You will hold a degree in Social Work and be registered with Social Work England
A full driving licence and access to a vehicle for work purposes is essential.
OUR OFFER
We offer an excellent recruitment package, manageable workloads, and opportunities to access a range of professional development and support.
We are proud to offer an excellent benefits package including –
A basic salary of £41,568 - £46,376 per annum  
An annual market allowance of £6,000 per annum (payable in monthly payments).
A retention payment of £3,000 per annum. This is a fixed sum payable in April each year, following one years' service in Medway.
Generous annual leave entitlement of between 27 - 30 days plus bank holidays
Excellent local government pension scheme
Essential Car user allowance with option to apply for a lease car after six months.
Free car parking
Hybrid working - enabling you to work from home/office (minimum of 2 days per week will be required in the office). Assessment Teams are office based for duty weeks.
Relocation package of up to £8,000
TO APPLY
For an informal discussion about the role please contact: Andrada Pepenel on 01634 337327, Laura Saunders on 01634 337328, Michael Perrineau - Daley on 01634 337305 or Suzanne Mehmet on 01634 334470
To apply, please click on the 'Apply Online' button at the bottom of the advert.
Applications will be shortlisted upon receipt and interviews arranged on an ad-hoc basis.  We therefore reserve the right to close this post prior to the closing date if necessary.
This position is subject to an Enhanced Children's DBS check.
Important Information
To find out more about Medway the place please click here.
Please consider the application guidance when submitting your application.
Please note that all recruitment correspondence, including interview letters and contracts of employment will usually be sent out via email, if you require documentation/correspondence in hard copy format, please contact the Children's Services Recruitment Team on 01634 332211 or email cscrecruitment@medway.gov.uk
Please visit http://www.mindfulemployer.net/ for information on how Medway Council put good practices in place to ensure employees and job applicants who declare mental health issues receive the right level of support.
Equal Opportunities Commitment Statement
Medway Council is committed to creating an inclusive work environment with a diverse workforce. All appropriately qualified candidates will receive consideration for employment without regard to race, religion, gender, sexual orientation, national origin, disability or age
For further information please refer to the Medway information pack available as a download or to view online.
How to apply
Please be advised that we only accept online applications submitted through JobsGoPublic ATS
If you are not contacted within 3 weeks of the advert closing date then you have not been shortlisted.
All recruitment correspondence, including interview letters and contracts of employment will usually be sent out via email, if you require documentation/correspondence in different format such as braille or large print, please contact the Resourcing Team on 01634 332878.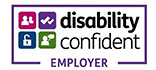 Further information on this vacancy
Apply Online