Salary: Up to £40,567, plus benefits
Working Pattern: Full Time
Hours: 37 hours per week.
Closing Date: 22/08/2022 at 23:55
We are recruiting an experienced social worker to join a Adoption Support Team within Adoption Partnership South East. This is an exciting opportunity to be a part of this newly launched Regional Adoption Agency which provides adoption services on behalf of the London Borough of Bexley, Kent County Council and Medway Council. The multidisciplinary adoption support service aims to ensure that adoptive families receive layers of adoption support tailored to the families' changing needs throughout their adoption journey.   
Our social work teams assess the support needs of our adoptive families, provide support intervention to families, work alongside multi-professional networks including education, social care and early help teams, etc and help to deliver therapeutic workshops and courses to parents. We are a busy service and the role is varied to support the differing needs of our adoptive families.
Within this role, the successful applicant will have excellent assessment skills, an ability to work with parents and children who may be in distress and an understanding of the complex needs of adopted children and families and their journey to adoption. This is an exciting time in Adoption Partnership, as we are building new teams and striving to provide an excellent services to our families.   
This post is subject to an Enhanced Disclosure Application to the Disclosure and Barring Service and to registration as a qualified Social worker with Social Work England.
Salary is dependent on experience and progression through the career grade is based on the fulfilment of required capabilities. Applicants must be able to evidence that they have successfully progressed to the required competency level via a recognised career progression pathway when they submit their application.
In addition to the annual salary, we are proud to offer an excellent benefits package including - 
Retention Payment of £2,000 per annum (paid annually in April after 2 years' service)
Career progression scheme to support your pathway of professional development
Essential User Allowance with option to transfer to Lease Car after 6 months
Excellent local government pension scheme
Access to a Surface Pro and mobile phone, to support flexible working
Relocation allowance of up to £8,000
For further information on this role please contact Julie Gibbs on 03000 413264 or Hannah Daugherty on 03000 413258 
Interviews are to be held on 30 August 2022.
How to apply
Please be advised that we only accept online applications submitted through JobsGoPublic ATS
If you are not contacted within 3 weeks of the advert closing date then you have not been shortlisted.
All recruitment correspondence, including interview letters and contracts of employment will usually be sent out via email, if you require documentation/correspondence in different format such as braille or large print, please contact the Resourcing Team on 01634 332878.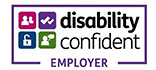 Further information on this vacancy
Apply Online