Business Administration Apprentice Level 3 - Finance and Business Improvement
Salary: Level 3 - £200 per week
Location: Fixed – Permanently office based at Gun Wharf
Working Pattern: Full Time
Hours: 37 hours per week.
Closing Date: 02/09/2022 at 23:55
To learn and develop the skills to:
To support the Finance and Business Improvement divisional management team by handling all incoming Freedom of Information requests, complaints, MP enquiries and Councillor enquiries:
Logging and tracking the requests and despatching them to the relevant team for response;
Following up responses within the timelines specified;
Collating and sending responses for the division;
Working closely with the Information Governance team to ensure that correct processes are followed.
Deal with queries and prepare relevant correspondence as necessary. Ensure a sensitive, accurate and quality service is provided at all times to internal and external customers.
Maintain accurate records, ensuring client files are kept up to date and relevant actions diary dated. Input data to the relevant ICT system and undertaking reconciliation activities if required.
Monitor, log and distribute post for the team.
Raise Purchase Orders on Medway Council's Financial Management System.
Develop executive support skills and eventually cover for the Executive Assistant to the COO, in relation to:
Diary management;
Minute taking;
Corporate credit card reconciliation;
Divisional newsletter. 
A Medway Council Apprenticeship will give you the opportunity to earn a salary and gain a qualification whilst gathering invaluable workplace skills and experience.
An opportunity has arisen for a motivated and enthusiastic Business Support Apprentice to join the Finance and Business Improvement Division. This is a great chance to gain the Level 3 Business Administrator Advanced Apprenticeship whilst working for the Chief Operating Officer and Executive Assistant who provide the following support to all of the council's Business Support services, a career in this division offers real scope to increase your knowledge and there are plenty of opportunities for on-the-job and more formal training.
As a divisional management team we are responsible for:
co-ordinating the development of financial strategy and medium term financial plans to provide a sound financial platform for service delivery within the organisation
the central finance function, including all aspects of corporate finance, exchequer, treasury management
the collection of council tax and business rates
the assessment and payment of housing benefit
maintaining the Council's financial systems
strategic risk management
risk and insurance
internal audit and counter fraud
the Council Plan and corporate performance monitoring
leading on business change / transformation
ICT
customer and business support (CABS)
business intelligence
digital, managing Medway.gov.uk and creating new digital services (transactions) to meet customer needs
Whatever your role, you are part of one team representing a whole range of professions and disciplines, working together to provide first-class support services to our colleagues on the front line. 
As part of this role you can expect to undertake the following tasks:
Handling all incoming Freedom of Information requests, complaints, MP Enquiries and Councillor Enquiries;
Data inputting;
Scanning;
Filing;
Updating of systems;
Email inbox monitoring;
Maintenance of database;
Room bookings;
Using the council finance systems;
Responding to simple queries via telephone or email.
For Level 3 Apprentice's - The Business Administrator Apprenticeship is a two year programme incorporating real work experience and learning, to gain the knowledge and development of skills and behaviours to successfully complete the programme. This apprenticeship involves approximately 18 months on the job development, followed by an end point assessment consisting of a knowledge test, a presentation on the project completed; and a discussion on the portfolio of learning and development produced during the apprenticeship. A grading of either Pass or Distinction is achievable.
Ideally you will have good communication and interpersonal skills, combined with competent IT skills, accurate data entry along with a good attention to detail. However we are happy to support you to reach those goals if you are highly motivated and have the desire to learn and succeed.
If this sounds like the role for you, then we would encourage you to apply today.
Applicants must be able to demonstrate all essential requirements as listed in the job profile.
As an Apprentice with Medway Council, you will be a valued member of our Apprenticeship Academy. We will encourage and support you to realise your potential. You will have the opportunity to learn from colleagues who are experts in their field and gain insights that can only come from real world experience
We will support you every step of the way for you to succeed in your apprenticeship and help you to become the best version of yourself.
An openness to review and reflect on your performance and progress is important as well as the willingness to accept feedback that will help you to develop and grow in this role.                         
Medway Council's Apprenticeship Academy extends to all our Apprentices a guarantee that their apprenticeship qualifications will be regularly monitored and quality assured with the respective training providers. 
In return we offer you:
23 days paid annual leave
Generous local government pension
Access to wider training and development qualifications
Flexible working scheme
Free NUS Apprentice Extra Card- student discounts at 100's of retailers
Student rates for Medway Council Leisure Centres
Student rates for Medway Council Libraries plus free e-books
Discounted Arriva bus travel
Important Information
Interviews are likely to be held in person at Gun Wharf.  Full details on how this will work will be sent to you, if your application is successfully shortlisted.    
If you would like to have an informal discussion with the recruiting manager call Rebecca Weeks on 01634 334411.
Please be advised that if you are not contacted within 3 weeks of the advert closing date then you have not been shortlisted.  All recruitment correspondence, including interview letters and contracts of employment will usually be sent out via email.
Please visit http://www.mindfulemployer.net/ for information on how Medway Council put good practices in place to ensure employees and job applicants who declare mental health issues receive the right level of support.
We reserve the right to close this vacancy at any time prior to the closing date.
How to apply
Please be advised that we only accept online applications submitted through JobsGoPublic ATS
If you are not contacted within 3 weeks of the advert closing date then you have not been shortlisted.
All recruitment correspondence, including interview letters and contracts of employment will usually be sent out via email, if you require documentation/correspondence in different format such as braille or large print, please contact the Resourcing Team on 01634 332878.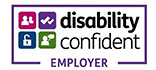 Further information on this vacancy
Apply Online