Disabilities Team - Experienced Social Worker
Salary: £37,055 - £40,567 plus market premia
Working Pattern: Full Time
Hours: 37 hours per week.
Closing Date: 14/08/2022 at 23:55
Our 0-25 Disability Team is changing! We are expanding the Children and Adult areas of our service. This will allow social workers with experience in Children's social care to join our 0-17 pods, using their expertise to safeguard the most vulnerable children in Medway. It will also allow social workers with experience in Adult social care to join our 18-25 pod, using their experience to safeguard and support our young adults in developing their independence and realising their goals.
As such, this is an exciting time to join our Disabilities Team and be part of our Children's Social Care improvement journey.  We have realigned our services and increased staffing capacity to ensure our staff feel supported to achieve the best outcomes for our children, young people and families.
We have also invested in our learning and development offer, launched a new career progression framework and are in the process of embedding Signs of Safety as our relationship based practice model.
You will manage a caseload within a framework of appropriate reflective supervision, undertaking focused, analytical assessments, SMART plans and reviews, ensuring all vulnerable children and young adults with disabilities receive a service that reflects the Council's commitment to child and adult safeguarding and meaningful transition into young adulthood.
As a registered social worker with 2 years' post qualifying experience you will be able to demonstrate and model good practice that reflects a commitment to relationship and strengths-based practice, working collaboratively with children, young people and young adults up to the age of 25 and their families.  You will also be experienced in working with children in a statutory setting and undertaking direct work with disabled children, young people and young adults.
This role attracts a flexible workstyle incorporating home working, office working, and mobile working.
In additional to the annual salary, we are proud to offer an excellent benefits package including - 
Market Premia Payment of £2,500 per annum (paid monthly)
Retention Payment of £3,000 per annum (paid annually)
Career progression scheme to support your pathway of professional development
Essential User Allowance with option to transfer to Lease Car after 6 months
Excellent local government pension scheme
Free car parking
Access to a laptop and mobile phone, to support flexible working
Access to a confidential information, advice and counselling service
Relocation allowance of up to £8,000
For an informal discussion please contact Mike Brown, Interim Group Manager on 07773 595 421 or email recruitment@medway.gov.uk
To Apply
Please click on the 'Apply Online' button or alternatively email your cv with a covering letter to recruitment@medway.gov.uk quoting the job title as reference
This post is subject to an enhanced Children and Adults DBS check.
Candidates must have a valid driving licence for use in the UK and have access to a vehicle for work purposes.
Please note that in accordance with current COVID-19 Government guidelines, in regards to social distancing, all interviews are likely to be held virtually via Microsoft Teams.  Full details on how this will work will be sent to you, if your application is successfully shortlisted.
How to apply
Please be advised that we only accept online applications submitted through JobsGoPublic ATS If you are not contacted within 3 weeks of the advert closing date then you have not been shortlisted. All recruitment correspondence, including interview letters and contracts of employment will usually be sent out via email, if you require documentation/correspondence in different format such as braille or large print, please contact the Resourcing Team on 01634 332878.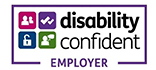 Further information on this vacancy
Apply Online